Our History
Where we came from
uCheck was started as a family business. It was founded by husband and wife Mike and Julie Griffiths, who made it their mission to make it quicker and easier for employers to get DBS and other pre-employment checks for their employees. They created a revolutionary HR Platform that allows businesses to perform various checks in one place – and uCheck was born.
Mike and Julie's son George always took a keen interest in the business and was taught to uphold the company motto: to always care about getting it right.
Today, uCheck is the largest DBS umbrella body in the UK, providing online solutions to over 30,000 organisations. With 17 years' experience, our team are proud to be considered experts in the field of vetting and screening.
uCheck is recognised by the Disclosure and Barring Service (DBS – formerly the Criminal Record Bureau) as a top Responsible Organisation for Basic Checks and a Registered Umbrella Body for Standard and Enhanced Checks.
uCheck and The Citation Group
Everything we do is centred around the needs of our clients, and working as part of a larger group of businesses allows us to provide them with all the services they need to keep their staff and businesses safe and legally compliant. 
More information can be found on the different businesses that make up The Citation Group on our About Citation page.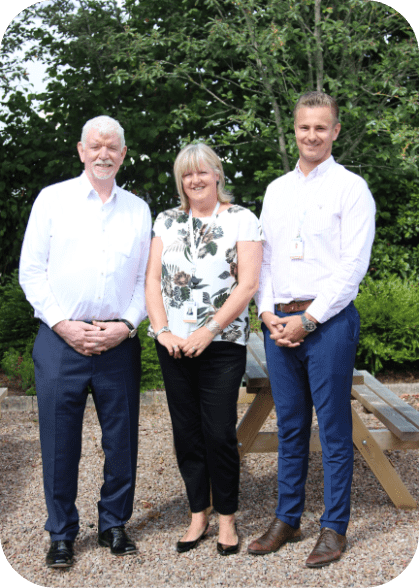 The Start
M G Care Executive became one of the first Registered Bodies to offer CRB Checks in the UK. This was initially via a paper method to around 1,000 clients.
2002
Going Online
M G Care Executive started offering checks online. This revolutionised our customer experience and helped us to expand rapidly across the UK.
2010
The Rebrand
To cater to the increasingly technical DBS market, uCheck was born - aiming to be known for our outstanding service as well as offering rapid, trusted and secure systems.
2013
Innovation
uCheck started developing a unique tool. Inspired by client feedback, the HR Platform launched in 2016 and has processed checks for over 500,000 applicants.
2015
New Home
uCheck relocated to larger offices to accommodate our expanding team and future goals. You can find us at Chiltern House on Marsh Barton Trading Estate, Exeter.
2016
The Future
In a mission to make background checking as efficient as possible, uCheck launched their first app to the Apple App Store - it was used over 3,000 times in the first 6 months!
2018
Why choose uCheck?
Rapid. Our simple online Platform allows employers to request checks in minutes, track progress and results via our app and get real-time reporting – saving both time and money when compared to conventional checking methods. Our team of experts can advise on a range of services including DBS, Identity, Adverse Credit and Right to Work Checks. This expertise has allowed the uCheck brand name to become a synonym for efficiency, with Enhanced DBS Checks typically turned around in as little as 48 hours (our record is 61 minutes!).
Trusted. uCheck is proud to be a registered Crown Commercial Service (CSS) provider. As a recognised Responsible Organisation and Registered Body, uCheck is accountable for upholding the DBS terms and conditions and meeting Government processing standards.
Secure. uCheck holds ISO 27001 and Cyber Essentials certifications. ISO 27001 is an internationally recognised Information Security standard. Our certification is a mark of confidence that all our clients' data is handled responsibly and securely.

Cyber Essentials is a government backed Cyber Security certification that demonstrates our continual commitment to protect our customers from the threat of cyber-attack. We securely screen more than 600,000 employees annually!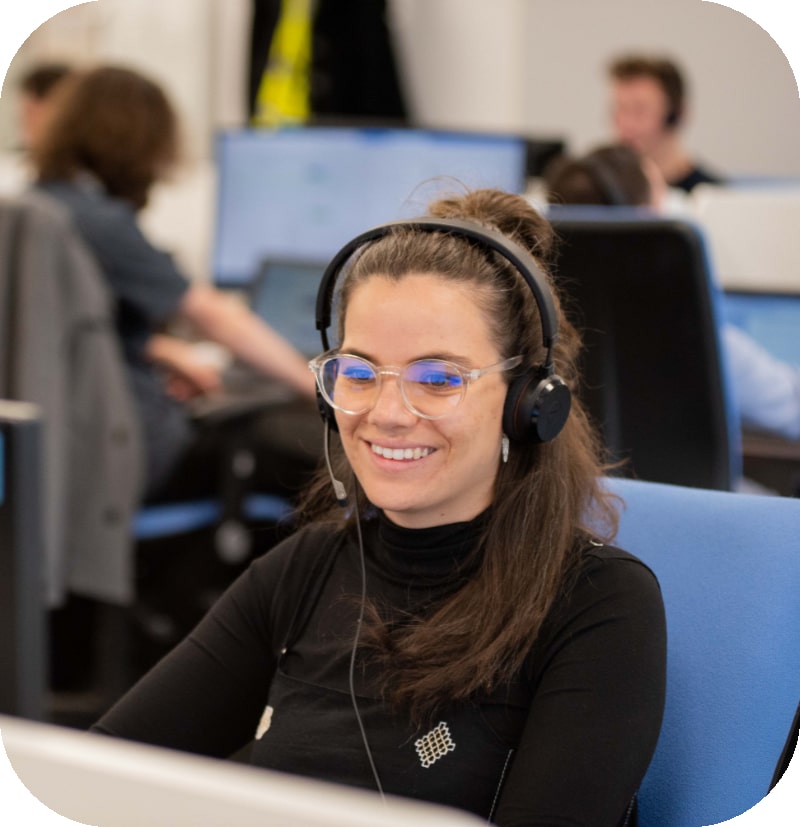 Looking for more?
At uCheck we pride ourselves on our customer service and we're proud to say that over 92% of Trustpilot reviewers rated our service excellent.
If you require assistance please do not hesitate to contact our fantastic customer service team on 0300 140 0022.
See our excellent reviews below!