What is a Basic Disclosure?
A Basic Disclosure is a type of criminal record check that shows whether the applicant has any unspent convictions or conditional cautions. Anyone who currently works or is planning to work in England or Wales can have a DBS Basic Check. Applicants living or working in Scotland can have a Disclosure Scotland Basic Check. A conviction is deemed spent after a certain period of time has elapsed. This period varies depending on the severity and nature of the offence, as well as the length of the sentence received. A conditional caution is deemed spent after three months.
Brilliant service. I am so pleased I decided to use uCheck. They are fast, reliable and even called me to check I was happy with everything. I have never had a DBS check completed so quick.
Why should I get Basic DBS Checks for my employees?
There are no eligibility requirements for a Basic Check, meaning anyone can obtain one regardless of their role (as long as they work in England or Wales). If you have employees who aren't eligible for Standard or Enhanced DBS Checks, a Basic Disclosure can provide peace of mind and an extra level of confidence in the people you're hiring.
How do I get a Basic DBS Check for an employee?
Our HR Platform makes it super easy to apply for a DBS Basic Check. Once you've registered your organisation with us, all you need to do is provide:
Your applicant's personal data, including a full five-year address history
Two identity documents for your applicant (see the DBS website for a list of eligible documents)
The applicant's consent
What's changed now that the Disclosure and Barring Service offers Basic Disclosures?
Previously, all Basic Disclosures were processed and issued by Disclosure Scotland. However, in January 2018 the Disclosure and Barring Service took over the processing of Basic Disclosures for those living and working in England and Wales. The changes were enacted because Scotland has different legislative criteria regarding the time it takes for convictions to become spent.
All this means is that the governing body that processes the basic criminal record check will be determined by where the applicant will be working. Don't worry – our HR Platform will guide you through the application process and make sure your application goes to the appropriate organisation.
What are the benefits of using uCheck to obtain a Basic DBS Check?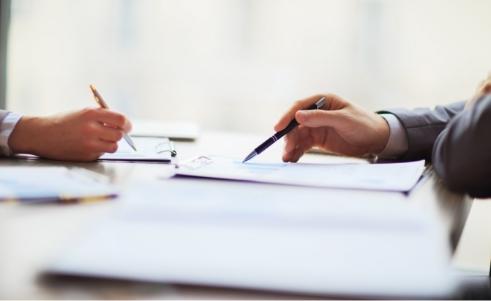 Our easy-to-use HR Platform guides you through every step of the application process, providing helpful guidance and handy tips along the way.
Not only will our Platform make sure you request the correct type of Basic Check based on where the applicant lives and/or works, it will ensure the applicant's identity documents adhere to the appropriate governing body's requirements.
With our Platform, you'll get:
Automatic email prompts when it's time to do the applicant's ID check and once the check is complete.
Online tracking function enabling you to track what stage your application is at.
Online summary results ready to download as soon as the check is complete.