We're always looking for new ways to innovate our products and services – and who better to tell us what our clients need than our clients themselves?
Last month, we asked you for help. We sent a survey out to 3,000 clients in the care sector, asking for feedback and input to help us scope out the future for our group's products and services.
A big thank you from us
The survey asked 20 questions covering all areas of the care management software sector, including features, support, commercials and more.
We had an amazing response, with well over 200 of you giving us your thoughts. 
We want to say a massive thank you to everyone who took the time to read and respond – your feedback is invaluable, and we really appreciate it!
The responses to this survey will play an essential role in helping us decide the strategy for our products and business going forward – we couldn't do it without you.
And the winner is…
As a thank you for completing our survey, we entered everyone who opted into sharing their details into a prize draw to win an Apple iPad 32GB.
We're delighted to announce that the winner is Pius James from Arisecare Ltd, pictured below with his new iPad – congratulations!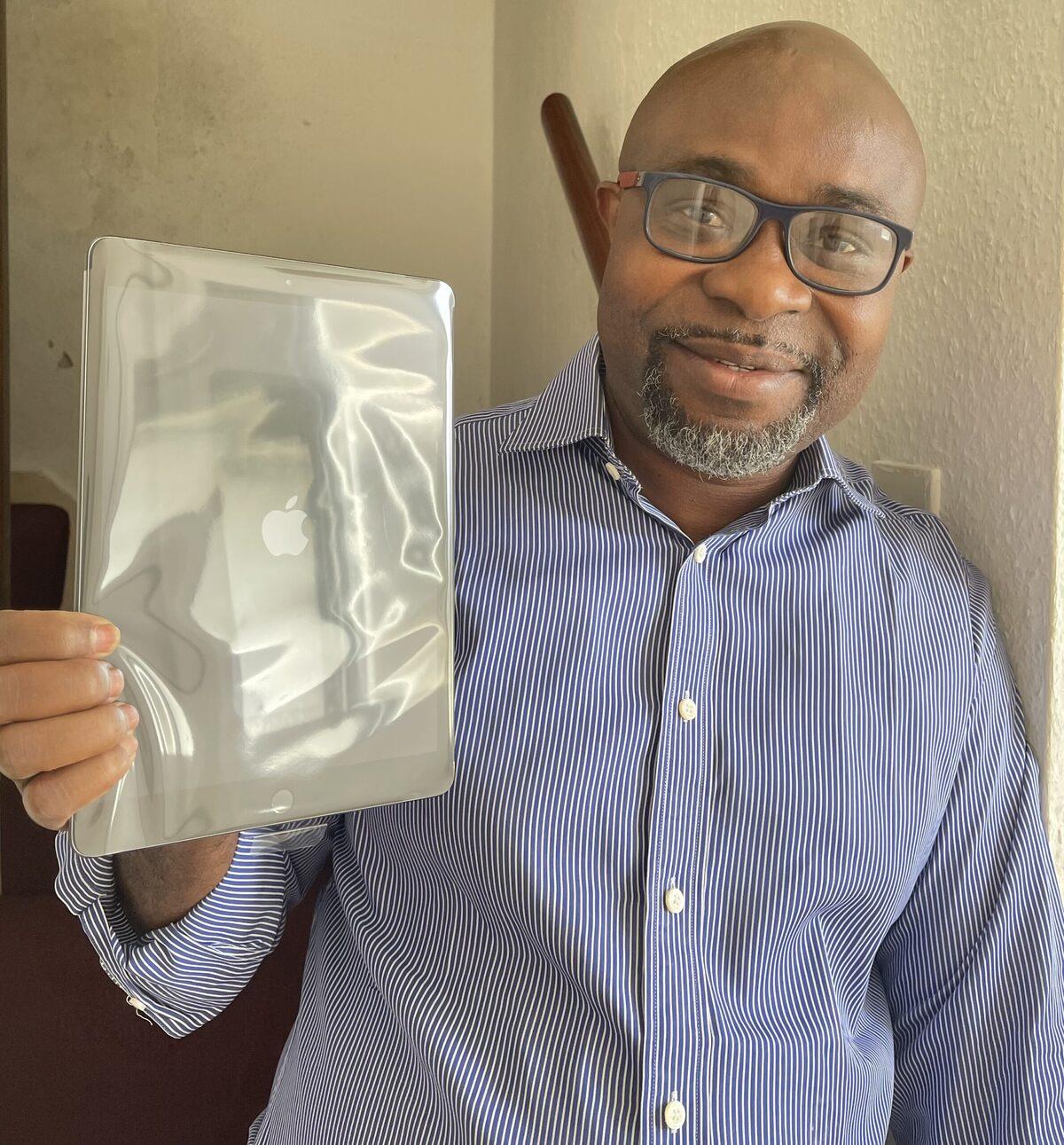 How can I find out more?
If you'd like to be kept updated, you can get in touch with us by emailing getintouch@uroster.co.uk – we'd love for you to be part of the journey!